All is quiet in the Western Balkans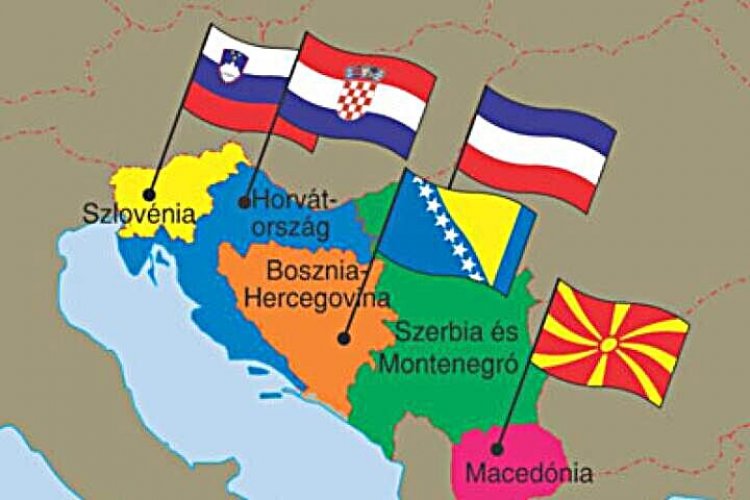 Annalena Baerbock, the German foreign minister is not a Balkan expert. One just imagines what thoughts collided in her mind when she held a joint press conference together with the Serbian head of state, Aleksandar Vučić and stated that Germany supports Serbia's EU aspirations. "Joining the EU also means being ready to coordinate their positions on with the European Union ones", said Baerbock. She stressed the importance that Serbia agreed with the UN General Assembly that Russia's attack on Ukraine is to be condemned, but at the same time, Belgrade did not join the sanctions against Russia.
The pro-Russian emotions in Serbia and especially in Republica Srpska with its populist leader Milorad Dodik, give less reason to share Ms Baerbock's optimism. EU and NATO recently have increased the number of Bosnian peacekeepers (EUFOR) to 1,100 with 500 troops, allegedly "not directly because of the Ukrainian war, but because of the general deterioration of the security situation".
Financially EU would do everything to increase the integration of the Western Balkans. Brussels recently worked out an investment package of 3.2 billion euros concerning transport, digital interconnectivity, climate protection and energy supply to support twenty-one initiatives from the region. This package is expected to mobilize around 30 billion euros in investment in the region. The Commissioner for Neighborhood and Enlargement, Olivér Várhelyi said that the EU will accelerate the implementation of the Economic and Investment Plan for the Western Balkans. The Hungarian commissioner knows very well that: "Bosnia and Herzegovina has not made progress in implementing the reform programs required for accession, instead, the political divisions are growing in the country. The Hungarian government continues to support Dodik. Prime Minister Viktor Orbán: "Bosnia is our neighbour. In the time of the Yugoslav war, tens of thousands came to us, not only Serbs but also Bosnians and Croats, too. So when there is a conflict, the next morning we feel its impact in Hungary... The Balkans cannot be stabilized without Bosnia and Herzegovina… and without respecting the rights of Serbs. That is our logic. The key to the Balkans is Serbia and the Serbian nation". As such, Hungary is helping Bosnian Serbs - de facto Dodik - with hundreds of millions of euros in the framework of the so-called Responsible Neighborhood program. Paraphrasing Erich Maria Remarque: All is quiet in the Western Balkans.
Original: Martos Péter: Nyugat-Balkánon a helyzet változatlan (extract)